RedHat (RHEL) sponsored Fedora distribution:

Grub editer
Samba: secure file Server for network file sharing between Windows, MacOS and Linux users
Ipcop - Iptables Network security
Apache - Linux web server
Networks, addressing, masking subnets, TCP, UDP, BIND (DNS), DHCP
Webmin server and services management using remote browser interface.
Windows all versions, PC and server:

Active directory - Installation - administration
MMC console - GPedit, group Strategies
Sysprep - Deployement - Ghost system images, ImageX (.wim)
HFS FTP file transfers between clients and hosts
IIS Windows Web Server
VPN serveur protocols et Services IPSec, SSL OpenVPN
Telnet, Putty consols
MSOffice.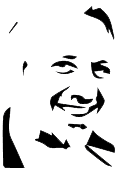 Professional training

Computer assistance technician

Installation et configuration Systems and hardware components.
deployment of operating sytems and updates, virtualisation.
Windows Active directory.
Data and hardware security.
Local netwrks, LAN configuration and support.
Diagnostic and resolution of a dysfunctionality.
Helpdesk, accompanying supported users
Senior technician in computer ressources management - TSGERI

Supervision and exploitation of systems ressources.
Driving force for following recent systems technologies.
Diagnostics and maintenance of all computer systems in realtime.
Following and applying security policy as well as assuring backup protocols.
Virtualisation: Microsoft Hyper-V and VMWare Hypervisor architecture and resources balancing.
Assistance and consultancy as well as brief training courses for company staff.
Creation site web Joomla WordPress - html, css, Javascript, bootstrap, php

Website construction and integrations of additional functions
Graphical web design: vectorial et bitmap (pixalised)
Audits et benchmarking
Web site hosting
CMS and site administration
CSS, HTML, Javascript, bootstrap
Search engine referencing: SEO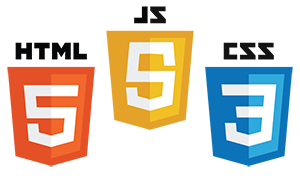 Certifications: network and server technologies
Network and information technologies

Information Technology Essentials.
Cisco Networking Academy: architecture, structure, and functions.
Routing, switching, network applications and protocols.
Packet tracer network emulator.
Network protocols and technologies
Fermer
×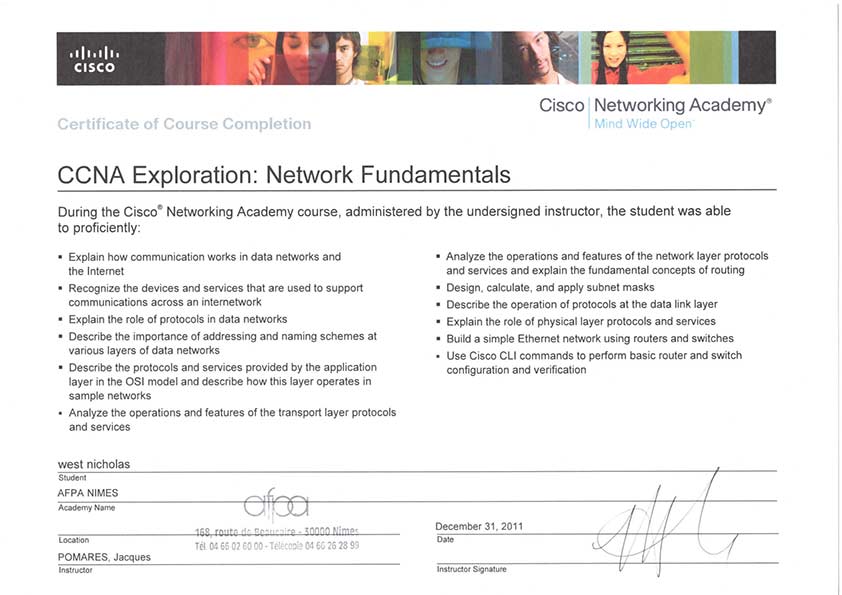 Server technologies and technics

server administrator.
Server analyste, troubleshooting.
Virtualisation servers and clients.
Storage: network attached storage NAS technologie.
Server and network security.