Private Users and Associations
Computer repairs and Network solutions
Our business is to keep you up and running. We can provide the kind of support that you are looking for
Bilingual assistance Help with comprehension and translations
At home Service available for rapid diagnostics and computer repairs
Sorting out viruses, Adware, malware infections that pollute the web navigator
Remote desktop services, receive assistance through the internet - (click here)
Repare resolve problems with the network, printers and other peripherals.
Preparation for Backups and recovery, lost data recovery
Most important of all, our technician is YOUR resource
Have you tried, yet, the simple and reliable Linux operating système?
Discover the liberty of free open source applications
What's more...
Many of our clients are private people with home computers and tablets. We value these clients highly; ensuring rapid Computer repairs & services, through our qualified technician, as well as advice on how to get the most from their equipment.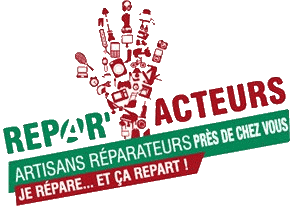 Repar'acteurs: a reflex for the environment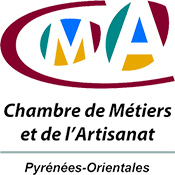 In association with the Chambre de metiers et de l'artisanat des Pyrénées Orientales and the organisation ADEME norseCode is proud to announce an initiative for sustainable developement.
Give a new lease of life to your digital equipment
Combining Computer repairs with a recognised nationwide label, called "Repar'Acteurs". As an important initiative towards a more responsible approach to our diminishing planetary ressources. Your solutions are made easy, durable and more economic. We can guide you in how best to achieve this.
Using our experience of creating, repairing and configuring computer systems on Windows as well as Linux distribution platforms.
Discover our local services and solutions for a circular economy protecting the valuable but diminishing planetary resources...
Be closer to your family and friends
Video conferencing for meetings and discussions, It's now really easy and just like colleagues or loved one's are really with you, but in complete safety.
Private or professional conversations from your computer or mobile when and where you want.
Discover the end to end secure service and how to use it.

Your bilingual Consultant
Growing experience
...From the emerging markets division at

expert center, in Montpellier, where server and network analysts, are required to be most rigorous. Just as bilingual technical support and assistance skills for a major international pharmaceutical laboratory in southern France, might be perceived as a more eclectic approach.
A complete bilingual service
...in French and English for our clients; We'll accompany you in the understanding and expression of posts, pages, technical notices and web sites written in either language. Explain to us your requirements and we'll be pleased to help
For more details
Imagine your website
...professionally presented and corrected for the appropriate language so that native visitors will be able to concentrate on the contents and not its semantics.
Discover the possibilities

proposing a comprehensive range of computer assistance
Including computer hardware, programs, the connected network(s) and resources
We are offering complete support throughout the multitude of computing solutions available. Administration of modern networks allows for a great flexibility in it's method and security
Troubleshooting computer help to restore normale secure operations, recovery and configuration
Networks and infrastructure LAN/VLAN switching routing and sécurity
Analysis, Computer repairs, Configuring
Deployment of terminals and operating systems
Project Proposition for the creation or development of resources
Ongoing maintenance and support of operational systems
Annual assistance and support package available (see here)
Consultancy and Conception for developing systems and growing services
Visit our information page to see our prices and packages
professionals discover our services...
SERVERS ◊ Networks ◊ Assets