security for Windows XP SP3 and Vista SP2
listed under the release number (KB4012598).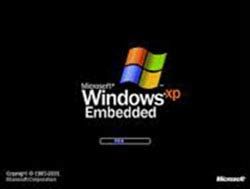 They have warned of system vulnerability's being exploited:
"A security issue has been identified in a Microsoft software product that could affect your system. You can help protect your system by installing this update from Microsoft."

Critical : Remote Code Execution.

Important :
Information Disclosure
To exploit the vulnerability, in most situations, an unauthenticated attacker could send a specially crafted packet to a targeted Windows system via a web page or email. The data stored on the system is then encrypted and a pop-up message demands a payment; This is known as "ransomware"

critical security updates are available: To find the latest security updates for you, visit Windows Update online, and in the "Control Panel", in the "start menu". and click Express Install.
To start the download, click the Download button and then do one of the following, or select another language from Change Language and then click Change.
Click Run to start the installation immediately.
Click Save to copy the download to your computer for installation at a later time.
The patch can be found and downloaded, for all versions of Windows, including Windows XP, from this link:


Note: For other systems, Windows7, 8 and 10, the patch should have been automatically applied. You can check the patch number in windows update.