Consult with us as to how best this expertise can be applied to render a site optimal, based upon...

Inspired Quality content - with text, visuals, Styles
Good development with added features well organised and configured
Natural and optimized referencing (SEO)
Ethical SEO - White Hat referencing
Quality back-link building
Web Design & Graphic communication
For an existing web design...
A new website project...
Building new websites using a CMS - Content management system; that makes the updating of new site content much easier. Such as modifying the text and images found in the site pages or articles (you dont need to be a developer!).
The same can be said for certain functionalities (small applications that make a page visit a better experience) and their place on the page or, indeed the page chosen for their display.
In France alone you can count, daily, upon 52,6 millions web-surfers (83.9% of the population) in août 2019, according to Médiamétrie
Benchmarking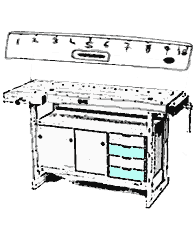 performance, usability


- Detailed results
- Comparison


Keywords
- Search
- Evaluation
- Integration


Client specifications
- listing the principle lines and needs guiding the site developement


- How it works.
Template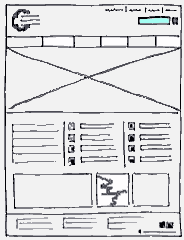 Zoning
- Page layout


Wireframe
- Organisation, details
- positioning
- Features


Site architecture
- file Structure
- Menus
- Site map


Graphical identity
- graphical styles
- Fonts, colours
- Logo, icons, images
- Text
Development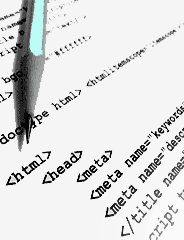 Web language codes
- Site construction
- Links
- Styling for Visuals
- Text


Integration with the CMS (content management system)


Database


Functions
- added features and interactivity
- access control and firewall configuration


Production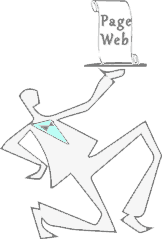 Choice of Web Host
- Services, reputation, price, situation
- Environnementale, renewable energy more reliable and less dangerous


Web server type
- Mutualised
- Dedicated


Domain Name
- primary choice for site identity


Deployment
- Configuration CMS
- link addresses
- Site security
The web site is your market stall with all your products, services or brochures, presented as a universally accessible display
Available 24h/7 and always there just when your clients wish it. No other marketing medium can better that.
Whether it's for a NEW WEB DESIGN
...Or an EXISTING WEBSITE
A site in need of updating with a new, up to date look. By employing a technique called "Benchmarking", in order to be better placed, in search engine page results, than the competitors.
Better serving your clients as well as capturing the attention of new visitors.
Our latest creative web design
Images created and manipulated through Gimp®, Photoshop® & Illustrator®For Web Publication.


Creation of Logos, FavIcons, Icons, Illustrations and Photographs


Construct a coherent and intuitive site navigation


Reflecting style of the client and nature of the activity presented


Choice & size of fonts


Web page styling for the text and graphics


Optimising graphics, code and and SEO for web publication


Follow-through of web hosting and production stages of the site development
Our Webmaster partnerships