Consult with us as to how best this expertise can be applied to render a site optimal, based upon...

Inspired Quality content - with text, visuals, Styles
Good development with added features well organised and configured
Natural and optimized referencing (SEO)
Ethical SEO - White Hat referencing
Quality back-link building
Web Design & Graphic communication
For an existing web design...
A new website project...
Building new websites using a CMS - Content management system; that makes the updating of new site content much easier. Such as modifying the text and images found in the site pages or articles (you dont need to be a developer!). The same can be said for certain functionalities (small applications that make a page visit a better experience) and their place on the page or, indeed the page chosen for their display.
In France alone you can count, daily, upon 52,6 millions web-surfers (83.9% of the population) in août 2019, according to Médiamétrie
Benchmarking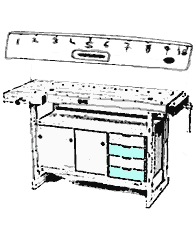 performance, usability


- Detailed results
- Comparison


Keywords
- Search
- Evaluation
- Integration


Client specifications
- listing the principle lines and needs guiding the site developement
Template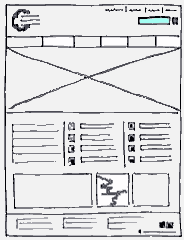 Zoning
- Page layout


Wireframe
- Organisation, details
- positioning
- Features


Site architecture
- file Structure
- Menus
- Site map


Graphical identity
- graphical styles
- Fonts, colours
- Logo, icons, images
- Text
Development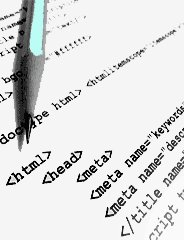 Web language codes
- Site construction
- Links
- Styling for Visuals
- Text


Integration with the CMS (content management system)


Database


Functions
- added features and interactivity
- access control and firewall configuration


Production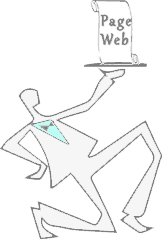 Choice of Web Host
- Services, reputation, price, situation
- Environnementale, renewable energy more reliable and less dangerous


Web server type
- Mutualised
- Dedicated


Domain Name
- primary choice for site identity


Deployment
- Configuration CMS
- link addresses
- Site security


Our complete web services will accompany you throughout the creative aspects of site design whether for a new site or the revision of an existing site. We can meet the expectations of demanding visitors with a clear response to all their needs...
The web site is your market stall with all your products, services or brochures, presented as a universally accessible display
Available 24h/7 and always there just when your clients wish it. No other marketing medium can better that.
Whether it's for a NEW WEB DESIGN
...Or an EXISTING WEBSITE
A site in need of updating with a new, up to date look. By employing a technique called "Benchmarking", in order to be better placed, in search engine page results, than the competitors.
Therefore, to better serve your visitors, as well as capturing the attention of new visitors.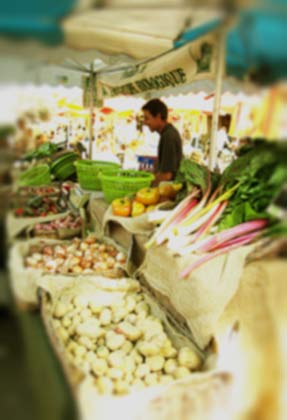 Our latest creative web design
Images created and manipulated through Gimp®, Photoshop® & Illustrator®For Web Publication.


Creation of Logos, FavIcons, Icons, Illustrations and Photographs


Construct a coherent and intuitive site navigation


Reflecting style of the client and nature of the activity presented


Choice & size of fonts


Web page styling for the text and graphics


Optimising graphics, code and and SEO for web publication


Follow-through of web hosting and production stages of the site development
Our Webmaster partnerships
Why have a Website?
Considering that over 82.6% of the population, in France alone, is connected to the internet. They are spending more than 4 hours per day, surfing the net.
At present there are more than a billion and a half Websites active in September 2018.
When weighing the pros and cons of communicating through web design there are multitudes of considerations to be taken into account.
The importance of such a decision becomes more focused by considering the ease by which targeted communication with a desired audience can be attained and maintained.
All this is available 24/24 for meeting the needs of a modern moving society.
...Whether a small business, an association (under the law of 1901) or an individual, we can all find an important reason for doing this.
...To share a passion, a knowledge, a skill or a professional trade, to best find a niche market, new customers or to stay in touch with the existing client base.
Just to propose a few of the legion of possibilities. It cannot be overstated, nowadays, that the website has become a primordial support for any communication and marketing projects...
... as witnessed by the enormous growth in customer online shopping requests accompanied by the explosion of e-commerce sites.

The increasing use of online information
We are witnessing, during recent times, a withering of the classic media, such as newspapers and magazines.
This recent evolution greatly accentuates the growing importance of websites...
It is interesting that the most popular web content management program should be called "Wordpress" and the second most popular is called "Joomla"
Starting out life as a blog publisher, which allowed anybody to publish a page on the internet
the word "blog" being a contraction of "weB Log" which suggests a discussion website with time-stamped dated entries
This has now evolved into flexible open source systems with endless possibilities through the numerous plugin contributions to its core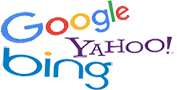 The importance of natural site referencing
Based on the right selection of keywords together with a well constructed and illustrated content, that corresponds best to the strict algorithms used by the principal search engines, such as Google.
Therefore your site can simply be found by internet users because it is high up on the search results page called ranking.
OFF PAGE optimisation with back-links. These are simply links placed on other pertinent web sites that point, when clicked upon, to the web site being optimised.
These back-links can be in the form of social media websites, such as Facebook, or authoritative websites such as Wikipedia.
Otherwise put, those that agree to mutually link, by relevance, to the subject matter
therefore reinforcing the adage "content is king".
Google has announced several changes:
They will be taking into account the time taken for a page to load in the navigator when applying the site ranking in the search results returned
The overall user experience on a web site page in terms of ease of use in finding the required information will also affect the ranking of a site
They are changing web based searches in the future and are shifting from answers to "journeys". That is to say to invite the searcher to arrive at the sought after answer via a "journey" of discovery
Increasingly, the search engine will know where you are in your journey quest, it'll remember what you did and where you most likely want to go.
They want you to discover and consume more content: therefore providing more content (ads), throughout this journey, instead of just pointing to pages that conform to keywords and pertinence.
01
10
So the context of a search will be taken into account, not necessarily a keyword; maybe you don't know the technical name for a new phenomenon that you're curious about. The search engine will provide that journey piloted by artificial intelligence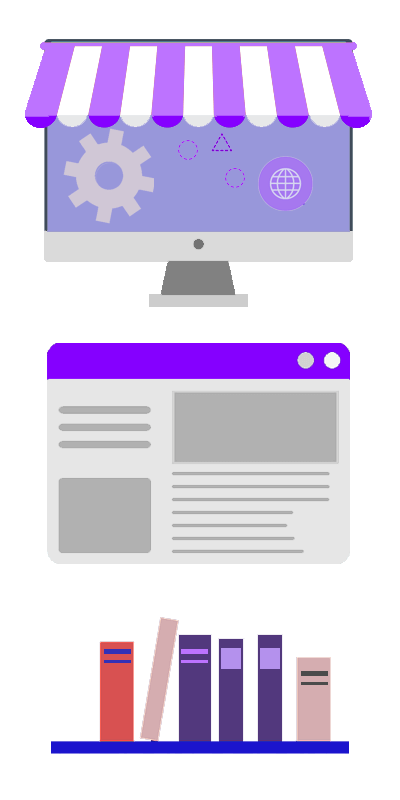 Web definitions ...
ADAPTIVE Web design - Depending on the type of device used our sites look good on all mobile screens. The contents adapt to the screen size.
This can include prioritising and selecting contents for tablets and smart phones.

In this way the page is not clipped at the edges and stays automatically compatible for all the visitors.
In order to achieve this the web site contents are written separately for each type of viewing support. As such there is, in effect a website for each device perfectly adapted to screen width and type of information delivery and optimisation.
Therefore favouring rapidity, reader comfort and a fluid presentation well shaped for the type of screen and user search.

RESPONSIVE web design We use 'Responsive' Web design using the same web-site. Thereby tailoring the contents to automatically reposition according to the screen width and device type.
The same content can be shown or hidden, following this selective process, in order to optimise the presentation of information.

More and more visitors are using mobile phones to get information, quickly, from a site, whilst on the move. Otherwise they are simply distracting themselves, to pass the time in a queue or waiting room.
---
Benchmarking - comparative study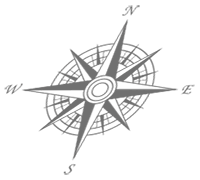 This involves examining competitors web sites in order to develope a global vision of best practices. Therefore permitting an undertanding of how best to develope a strategy for the construction or modernising of the site.
By taking into account the contents and ergonomy of the study group a strategy can be put into place. In other words by using the positive and negative aspects observed to develope the structure.
Consider benchmarking regularly throughout the production lifetime of your website.
---
Search engine Optimisation SEO:

The purpose of a good web site is to present information to it's visitors. In order to do this it must be "findable" on the Internet.

Some visitors may have found the site name in an advert or business card, however the majority of visitors depend upon a search engine for this information.

So it is of vital importance that the site is both recognised and appreciated by the engine. If it is appreciated (ie it respects the strict criteria of a well organised site) then it will be listed high up on the results page; hopefully amongst the first page of results!

Although this is an organic process, that will reward those sites being present for a certain duration; will inevitably lead to this effort being rewarded by a marked increase in the total number of visitors.
That is to say that the site becomes more "visible" on the internet.
Organic or Natural referencing (SEO)
This involves the optimisation through respecting on-page and off page improvements. These will include the code and contents for on-page optimising, together with the site being linked to. Off page optimisation, linking from other relevant site, as the means of natural off-page optimisation, from a site such as a forum, for example.

We can see that these types of improvements do not require payments for advertising hence are 'organic', through the site construction, and adhere to the strict algorithms used to analyse the utility of the external web site.
Furthermore, the web hosting service, just as the Internet provider, will assure an extremely high-availability and level of security. With a built-in equipment redundancy, and procedures, they'll insure continual levels of accessibility to the internet and to your Website 24h/7 with at least 99,5% service uptime.
We'll accompany you in all stages of choosing a suitable host all the way to a functional online site in production. No matter whether it's for a local or wider target, specialiste or general audience. Let's see more...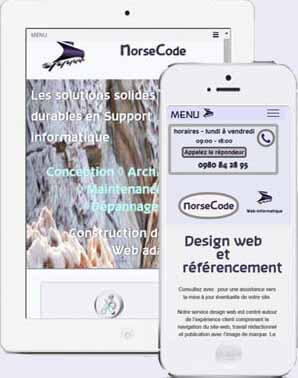 Find us on your Smartphone or Tablet wherever you are...
×
Spring in Catalunya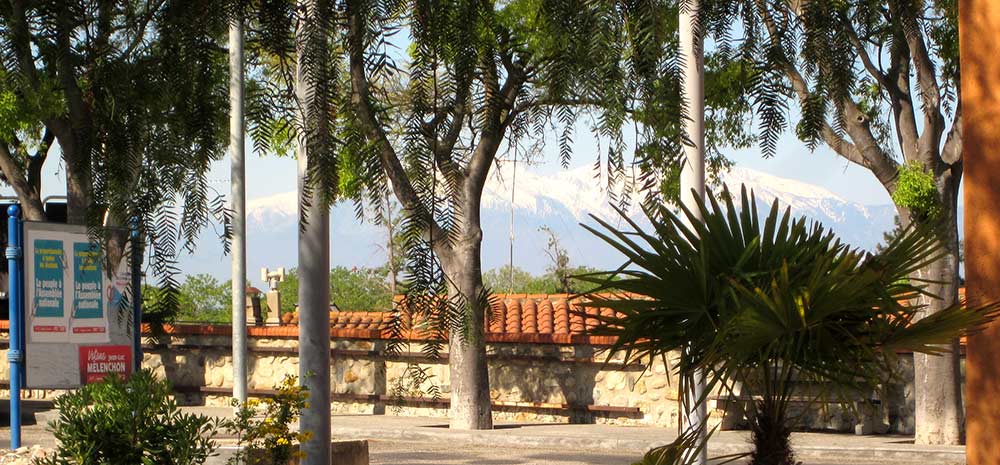 photo taken by norseCode